AC Servicing
AC Services Offered
REQUEST CONSULTING
Get in Touch
HIRE THE BEST AC SERVICING COMPANY IN DUBAI
Our professionals have an extensive year of experience and training and always provide an excellent quality of work.
Our AC technicians are highly trained and equipped with skills and knowledge to service any brand of AC. We will thoroughly examine your unit and accurately pinpoint the cause of problems to determine the best possible solutions, so you can have your air conditioning system running again in no time.
We ensure to provide the best AC servicing in your home at the most affordable rates.
AC BLOWER CLEANING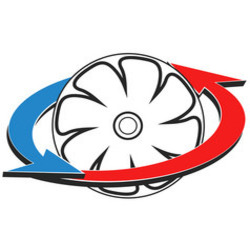 Much of the pollution that can be found in outdoor air makes its way into our homes or commercial facilities via our HVAC systems. Our air conditioners work hard to remove warm air from our homes and replace it with cool air. But if the components of the system are dirty, the air will be too.

That's why TAB Engineering offers A/C blower motor cleaning services to avoid contaminants trying to invade our space — and our lungs.
AC Thermostat Replacement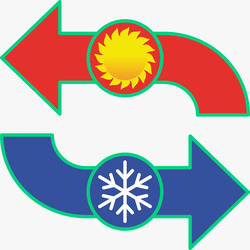 Older thermostats simply don't provide the flexibility that homeowners want, nor do they help conserve energy. Modern thermostats allow homeowners to take control of their home's temperature, even when they are out of the house. They also have the technology needed to help conserve energy and save money on your electricity bill. If you want to replace your outdated thermostat, reach out to our team of technicians today, and we can replace it as efficiently as possible.

That's why TAB Engineering offers A/C blower motor cleaning services to avoid contaminants trying to invade our space — and our lungs.
AC FAN MOTOR REPLACEMENT
The purpose of your air conditioner's condenser fan motor is to keep the compressor from overheating. Its job is to cool the superheated refrigerant that moves through the condenser coils of your AC unit, which helps to cool your home. Without a working fan motor, additional parts in your air conditioner can quickly stop working, resulting in even more required repairs and frustration over a home that's unbearably hot.

During a repair appointment, a certified professional will check and adjust all parts to ensure your unit is working efficiently. While AC service requires a small upfront cost, it will inevitably save you money on expensive repairs down the line while also extending the lifespan of your system. In addition, it will provide you with peace of mind about your home's comfort during the hot summer weather.
AC COMPRESSOR REPLACEMENT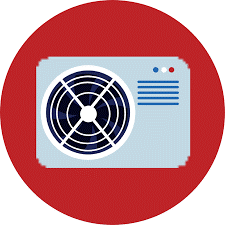 Since the AC unit compressor is the heart of the cooling system, this AC part is an important investment. When you notice that cool air is not being produced or that the unit is making odd noises, you will need a professional to conduct a thorough inspection.

Obviously, older units have older technology. If the unit is working to your satisfaction, it does not need to have the latest bells and whistles. It is worth noting that the latest cooling systems are energy-efficient, which delivers attractive savings.

Our professional team is here to help you. They will take a look at the air filter to make sure that it is clean and then run a series of tests until. Their goal is to exhaust all the possibilities before confirming that it is the compressor that needs replacement.
AC COIL CLEANING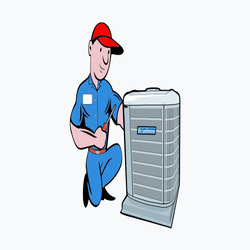 Due to the tight spacing between the coil fins, surface moisture from the cooling process, and the amount of air that flows across them, dirt, dust, debris and other pollutants can build up on the coil surfaces. Over time, this buildup reduces the system's ability to transfer heat into and out of the home, thus reducing your system's ability to provide summer cooling. In more extreme cases, dirty coils can also hinder or block the airflow that is so important to the entire process. This can result in having a less comfortable home and rising utility bills due to the lost energy efficiency. Even worse, dirty coils make the system work harder than intended and can result in shorter system life and potentially expensive repair bills. In short, the cleaner the air conditioning coil, the more efficient the system will operate.

For this reason, TAB has dedicated a reliable and trustworthy team of technicians for its AC coil cleaning services.
AC FILTER CLEANING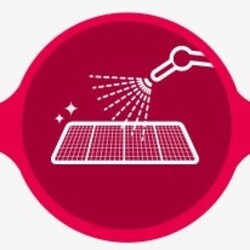 Call us for more ways to help improve your comfort and the efficiency of your air conditioner.

An air conditioner's filters, coils, and fins require regular maintenance for the unit to function effectively and efficiently throughout its years of service. Neglecting necessary maintenance ensures a steady decline in air conditioning performance while energy use steadily increases.
AC DRAIN TRAY & PIPE CLEANING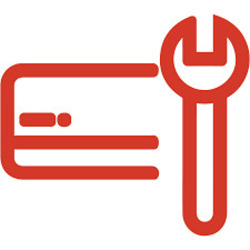 When warm air passes over extremely cold evaporator coils, condensation forms and drips into a drain pan below. Think of the water droplets that form on a cold drink in summer. Unfortunately, sometimes condensate drain pans and lines can get damaged or clogged and cause quite a mess.

If water is pooling around your indoor air handler, you probably have an AC drainage problem. Left unattended, the water will continue its downward trajectory through ceilings, walls, and floors.

Schedule professional AC servicing before it's too late! The trained professionals at TAB engineering will completely clear your condensate drain line and fix any leaks you may have.
AC OUTDOOR UNIT CLEANING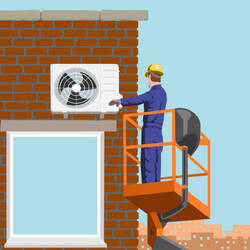 The outdoor unit of your split AC has been sitting idle and collecting dust throughout winter. So, its parts need some pre-season tune-up to get ready for summer.

Cleaning your air conditioner is a critical element of maintenance, which will keep your system healthier for longer.

Contact us today to schedule service with our AC expert.